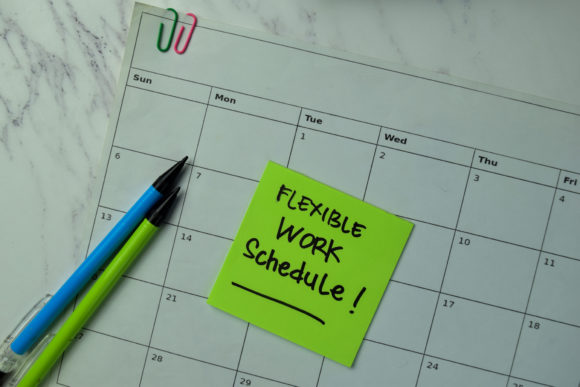 An article in the Insurance Journal shows that employers who promote flexible working could see an increase in women applying for top jobs. A recent study by Zurich Insurance says that applications could be boosted by as much as 20%. Zurich advertised four out of five vacancies with the option of part-time, full-time, job share or flexible working and got some amazing results!
From Zurich Insurance
Employers that embrace flexible working after the COVID-19 pandemic could boost applications from women for top jobs by as much as 20%, according to a study by Zurich Insurance.
Between March 2019 and February this year, Zurich's UK subsidiary gained actual insights about flexible working by advertising four out of five vacancies with the option of part-time, full-time, job share or flexible working.
The adverts attracted more than double the number of applications across men and women for every role, said Zurich in a statement, noting that this could indicate that flexible working options are just as important to men as they are to women. Zurich explained that these jobs were roles that the business deemed viable to carry out under more flexible working terms.
Coupled with the use of gender-neutral language in every job advertisement, Zurich found a 16% rise in women applying for jobs and a near 20% jump in female applications for management roles.
The research highlighted a lack of applications from women for senior roles. Many of these roles have not previously been available on a part-time or flexible basis and female employees reported that this lack of apparent flexibility was making them less likely to apply.
The change not only encouraged more applications but achieved a near 10% (8%) improvement in the feeling of "belonging" among existing part-time employees across the UK business, Zurich said.
Alongside the increase in applications, the number of women hired for senior roles as a direct result of the initiative has leapt by 33%, the company said, explaining that this was a separate finding reported after the conclusion of the study, although it covered the same period.
"Flexible working can help tackle diversity and inclusion issues we've all been battling with for many years. Embracing part-time and flexible work is not a silver bullet. But we've seen hugely encouraging results, simply by adding six words to our job adverts," said Steve Collinson, Zurich's head of Human Resources.
"By offering roles that fit flexibly around family life, employers could open the floodgates to a much wider pool of untapped talent. This will also help women progress into higher paid jobs whilst fitting other commitments around their careers," he continued. "Workers want a new deal and there's a danger that businesses that don't get on board, won't be able to compete for the best and brightest minds."
Approximately 78% of employers reported last year that men had higher average pay than women, said Zurich, quoting a House of Commons briefing paper (Number 7068, March 6, 2020) on the country's gender pay gap. Zurich said that part of the gender pay gap can be attributed to the fact that women have more caring responsibilities and are less likely to be able to work full-time, which strongly affects wage progression.
"Moreover, women who need flexible working arrangements, such as part-time work, may struggle to progress into more senior roles within their organisation. As a result, some decide to leave the labour market, while others get 'stuck', due to a lack of opportunities to apply for flexible roles," said the insurer.
Zurich said its research findings form part of a wider study commissioned by the UK government and carried out by the UK's Behavioural Insights Team (BIT), which was launched by the government in 2010 and was spun off as an independent company in 2014. BIT works in partnership with governments, local authorities, businesses and charities to tackle major policy problems. Zurich said it joined forces with the unit to identify issues that were blocking career progression for women.